The 2021 Customer Contact Central MVP Awards!
Customer Contact Central brings together the best content from hundreds of industry thought-leaders. These awards will recognize the Most Valuable Posts as judged by our readers, award committee, and our machine intelligence and social media. We will recognize the posts that provide the highest value to industry professionals - useful and actionable information, that is tactical or strategic in nature, providing either long-term or short-term value.
Check out the 2021 MVP Award Winner Acceptance Speech Compilation:
Click on the categories below to vote for your favorite articles to win a Customer Contact Central MVP Award! You can vote for up to 3 articles per category and a Customer Contact Central account is needed to participate.
CATEGORIES
Awards will be given for articles covering the following categories:
Audience Size
Every day, our articles are read by an audience of over 35,000 people on our site and newsletter. We use our machine intelligence and social media, bolstered by our editorial team, to curate this content.
But as 2021 comes to an end, we want to know: of all of our articles, which are the best of the best? Our machine intelligence, social media, and editors can get us close. But we want that extra special touch that comes from beloved reader feedback.
You can represent these 35,000 readers. Cast your vote and let us know what you like to see!
Judging Criteria
We're judging posts that we see to provide the highest value to industry professionals. Does your article include useful and actionable information? Is it tactical or strategic? Does it provide short- or long-term value? Those are the types of questions our judges will be asking themselves.
PROCESS AND TIMING
Submitting content for consideration
Articles must have been published between October 13th, 2020 and October 11th, 2021 to be eligible.
Nominations are open until October 11th, 5pm Pacific Time. After that, our panel of judges will review the nominations and narrow them down to a list of finalists for each category.
Voting
Finalists will be announced on November 15th. Once finalists are announced, we will open up voting to our readers. When voting is open, you will be able to click on the categories listed towards the top of the page and select up to three winners per category. An account with Customer Contact Central is needed to vote. Voting ends on November 29th. Winners will be announced on December 13th.
Program Committee
Meet our expert panel of judges!
Myra Golden
Customer Experience Designer
Myra is a favorite training partner to Fortune 500 companies with her customized, engaging, behavior-changing (and fun) customer service workshops, working with McDonald's, Coca-Cola, Frito-Lay, Michelin, Vera Bradley and other brands. Before becoming the go-to trainer for the world's biggest brands, Myra was the Global Head of Consumer Affairs for Thrifty Rent-a-Car System, and she was named one of the top 100 Rising Stars by Travel Agent Magazine for her landmark work in leading her team to restore customer confidence after service failures. Myra has a master's degree in human relations and a bachelor's degree in psychology, helping her to understand the challenges of developing the best customer experience as it relates to the psychology of the employees.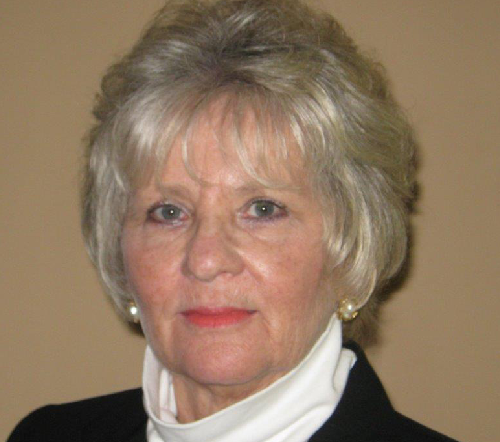 Laura Sikorski
Contact Center Consultant
Laura Sikorski is a recognized expert in Call/Contact Centers, Project/Program Management and Business Operations. She has worked with hospitals, utilities, automobile manufacturers and numerous other industries across the nation. The Call/Contact Center policies, procedures, technology improvements, training programs and implementation plans developed by Laura have improved operational excellence. They have enabled staff to proactively anticipate customer needs to resolve all issues through consistency and product knowledge and ensure employees are consistently meeting and/or exceeding customer expectations and satisfaction.
Steve DiGioia
Customer Experience Expert and Speaker
With 20+ years in the hospitality industry and a lifetime of customer service experience, Steve DiGioia shares real-world tips and tactics to improve your customer service, increase employee morale, and provide the experience your customers desire.
As a certified trainer, author & speaker, Steve has been recognized as a 4-time "World's Top 30 Customer Service Professional" by Global Gurus.org and a "Top Customer Service Influencer" by multiple industry-leading sources. He is also a featured contributor to the leading hospitality and customer service websites. With a tagline of "Finding Ways to WOW Your Customer", Steve continues his pursuit of excellence on his award-winning blog sharing his best strategies on customer service, management, and leadership. Follow Steve on Twitter @SteveDiGioia.
Greg Pressly
Customer Care Success Consultant
Greg is a "Customer First" leader with a passion for keeping it simple & cost effective for the business & customer! Having over 30 years of Customer Care Leadership experience, Greg has built entire customer care organizations from the ground up and picked up eight JD Power Awards for Customer Care Performance along the way.
Greg holds a BBA in Marketing from Southern Methodist University and an MBA in Operations Management. Greg joined IBM for an eleven year stint in Care, Project Management, and Collections upon graduating from SMU. Greg then participated in several successful telecommunication start-ups. He was in the initial group of employees to launch the joint venture, PrimeCo PC (now Verizon Wireless), as Director of Customer Systems and later Director of Customer Service. Greg helped launch both Prism Communication Services as Director of Customer Care, then Valor Telecom as Director of Customer Service and Provisioning.
Greg joined MetroPCS as employee #9 in 2001 as Director of Customer Service. He was responsible for building the entire Care Organization and among other tasks, the selection of the initial Billing System for MetroPCS. Over the years as the growth of MetroPCS exploded and the company went through their IPO, Greg was promoted into the role of Vice President of Customer Operations, as an Officer of the Company. In May 2013, upon the merger with T-Mobile, Greg transitioned to T-Mobile continuing his role as VP of MetroPCS Customer Operations through 2020.
Greg and his wife Joy, have four children. They spend their time enjoying kid's sports, traveling, playing pickleball, and volunteering. Greg is an Arts Supporter having previously been appointed to the City of Plano Cultural Affairs Commission, including serving as Chairman of the Commission for two years. He has also served on several boards of various local Arts organizations.
Chris Lawson
Managing Partner, Lawson Concepts
Chris Lawson has spent 30 years in the contact center space, beginning with 20 years in Duke Energy's 1,600 seat contact centers, where he was responsible for the acquisition and management of contact center technologies. With this experience, founded Lawson Concepts, focusing on speech analytics and voice of the customer solutions. During this time, Chris served on numerous software company advisory boards, working with executive management to improve product effectiveness and customer advocacy.
Today, Chris has a key role in Got/IT Software, a cutting-edge technology contact center solution enabling managers at all levels to see money working in real time, valuing the cost of decisions before committing, and delivering sustained customer and agent success through financial efficiency.